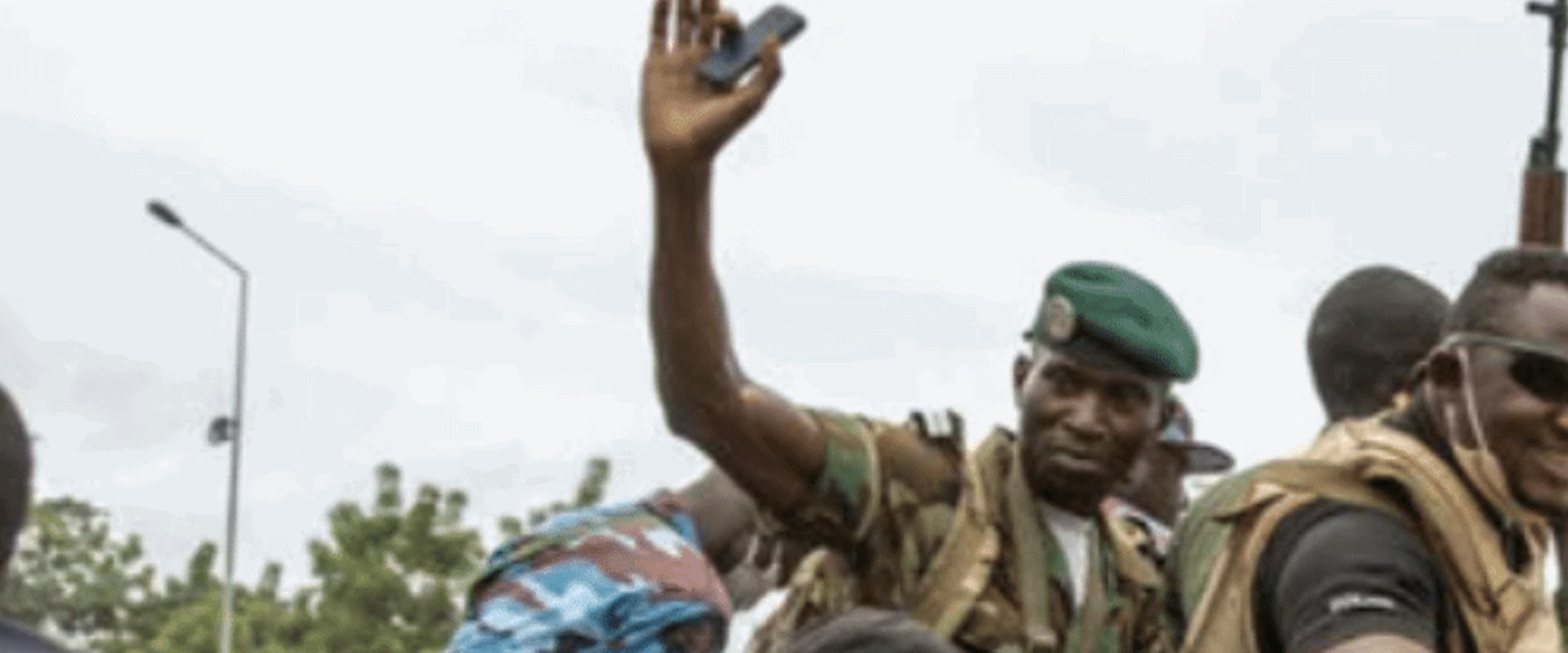 Developing nations across the globe are rich with opportunities for international organizations to invest.  Unfortunately, many developing countries are politically unstable and ripe for corruption.  This poses a significant risk to an organization operating within the borders of one of these volatile places. An unsafe political environment can hurt an organization's bottom line considerably.  International groups that conduct business or provide services in dangerous geopolitical areas are often targeted by terrorists, exposed to civil unrest and even military coups.  Losses incurred by these events can range from anything from property damage, loss of income, bodily injury, loss of reputation and suspension, and even cessation of your operations in the region. 
Currently, the country of Mali in West Africa fits the scenario we described above.  Over the last nine months, Mali has had two military coups, where the civilian leadership was replaced.  The New York Times reported military officials in Mali ousted the country's interim civilian leaders, setting up a new crisis for the West African nation.  The leaders — Bah N'Daou, the president, and Moctar Ouane, the prime minister — were appointed last year to lead a transitional government to prepare for new elections were officially stripped of their duties.  The removal of the interim leaders could destabilize Mali, where rebel and Islamist groups have controlled a large territory in the north for almost ten years. 
With terrorists controlling a large portion of the country and the military continuously overthrowing the government makes Mali a high-risk geopolitical environment for international business and relief organizations to operate in.  Global business leaders have to make tough decisions before deciding to work in a country like Mali ripe for economic development but politically unstable.  The World Bank stated more jobs would need to be created during the next 15 years in Sub-Saharan Africa.  This region alone will need 11 million new jobs a year through 2030.  In many places, the need for jobs will intensify social and political pressures, contributing to international migration.  Above all, job creation will be the key factor for developing countries to reduce poverty, improve people's lives. 
The opportunity to grow a business in an underdeveloped nation is very tempting, but the risks are great.  That is why international companies and relief organizations need to plan for and understand the risks they face when deciding to conduct business in a country like Mali.  Obtaining the right customized insurance program to protect their investments and, most importantly, their people is a necessary cost of doing business.  We can advise that organizations partner with an insurance provider to provide the proper insurance solutions they need to continue operating.  The team at Tuman Global Solutions has over 30 years of experience working with international organizations worldwide, ranging from relief and development organizations, government contractors, defense contractors, oil and gas companies, international schools, construction companies, manufacturing, and logistic firms that have conducted operations over in the world and many unstable geopolitical environments.