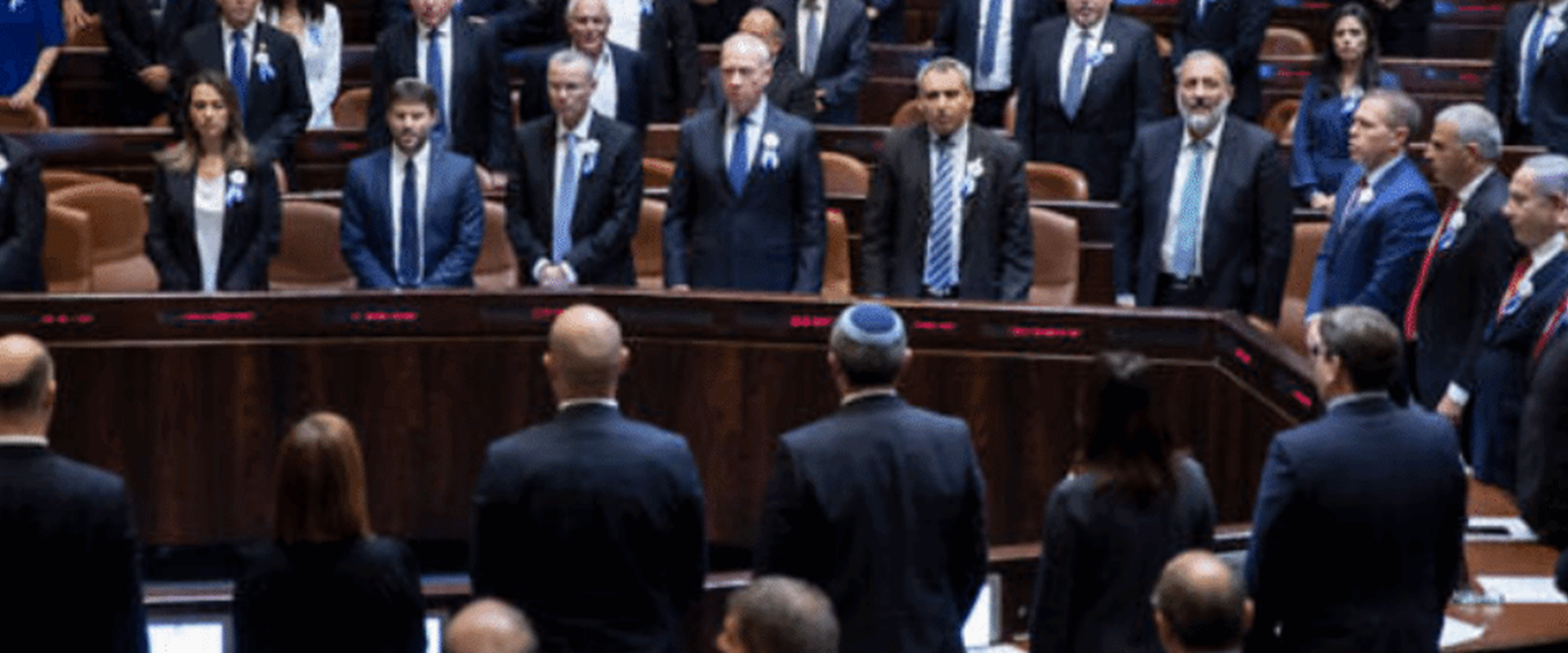 For over twelve years, Israeli Prime Minister Benjamin Netanyahu has led Israel, making him the longest-tenured Prime Minister in the country's history.  Over the past twelve years under his leadership, we have seen Israel take a hardline stance against Hamas.  In addition, Netanyahu's administration has also been skeptical of the Western-backed two-state solution plan with the Palestinians. They decided on pursuing a different approach by securing separate peace agreements with their former adversaries in the Middle East. The goal of this plan was to isolate the Palestinians and put pressure on them to come to the table in a position of weakness.   On June 13, 2021, Israel may potentially alter the region's geo-political direction for years to come.   The Israel Parliament will vote on a new Prime Minister for the first time in 12 years. 
As reported by Associated Press, Parliament speaker Yariv Levin acknowledged that a coalition had been formed.  It consists of eight parties spanning Israel's political spectrum, with only a narrow majority in the 120-member Knesset, or parliament.  Even despite a fierce campaign by Netanyahu's supporters that has included death threats and protests outside lawmakers' homes.  The new coalition is expected to elect Naftali Bennett for Prime Minister for the next two years and then he will be replaced by Yair Lapid, the coalition leader. 
Naftali Bennet is known as a politician who holds similar views to Netanyahu.  The question for many political observers in the Middle East is how Yair Lapid will govern?   Mr. Lapid is not as well-known as past incoming Prime Ministers. The consensus is that Yair Lapid is a centrist politician in comparison to Netanyahu's far-right leanings.   The Jerusalem Post states that Lapid brings an entirely different background to the job, having worked as a journalist and talk-show host before entering politics. In addition, Lapid's years as a writer and TV presenter made him an excellent communicator and one of the Knesset's best orators, traits that will serve him well as Israel's chief diplomat making the country's case worldwide. 
What does this mean for Israel, the Palestinians and the Middle East as a whole? Many pundits believe nothing will change immediately since Naftali Bennett will be Israel's Prime Minster till 2023.  Thus, the existing policies will continue, but in 2023 a change in the political winds is in the air.  Yair Lapid is known to favor a two-state solution that will greatly change Israel's current political position. This "back to the future" approach aligns well with several Western leader's views. 
With the upcoming changes to Israel's political establishment, how will it affect relations with the United States and the Biden administration?  Newsweek announced that Biden is under pressure from within his own party to distance the U.S. from Israel.  However, the president and his top officials have maintained their traditional strong support for America's closest Middle East ally. Still, progressives see shifting sentiment on Israel in Washington, D.C. and around the country.  The Biden administration will have time to figure out how to interact with Israel since Bennett will be Prime Minister for the next two years and will not likely differ from Netanyahu's beliefs. However, once Lapid assumes the role of Prime Minister in 2023, this could affect how the United States acts diplomatically with Israel.  The timing of Lapid's ascension to office occurs after the U.S. mid-term election, which coincidently, may change the power structure in the United States Congress. If Republicans take control of the House, which many expect, Mr. Lapid may face resistance for his Middle East peace plan. 
Regardless of who will lead Israel, international organizations operating in the Middle East must be prepared for unforeseen events such as terrorism and political upheaval. In addition, these organizations must work with the right insurance provider to protect their employees and physical assets.  Tuman Global Solutions has over 30 years of experience working with international organizations worldwide, ranging from relief and development organizations, government contractors, defense contractors, oil and gas companies, international schools, construction companies, manufacturing, and logistic firms.  Please contact us to find out more about our insurance solutions or get a trusted and tenured expert to review your insurance needs.