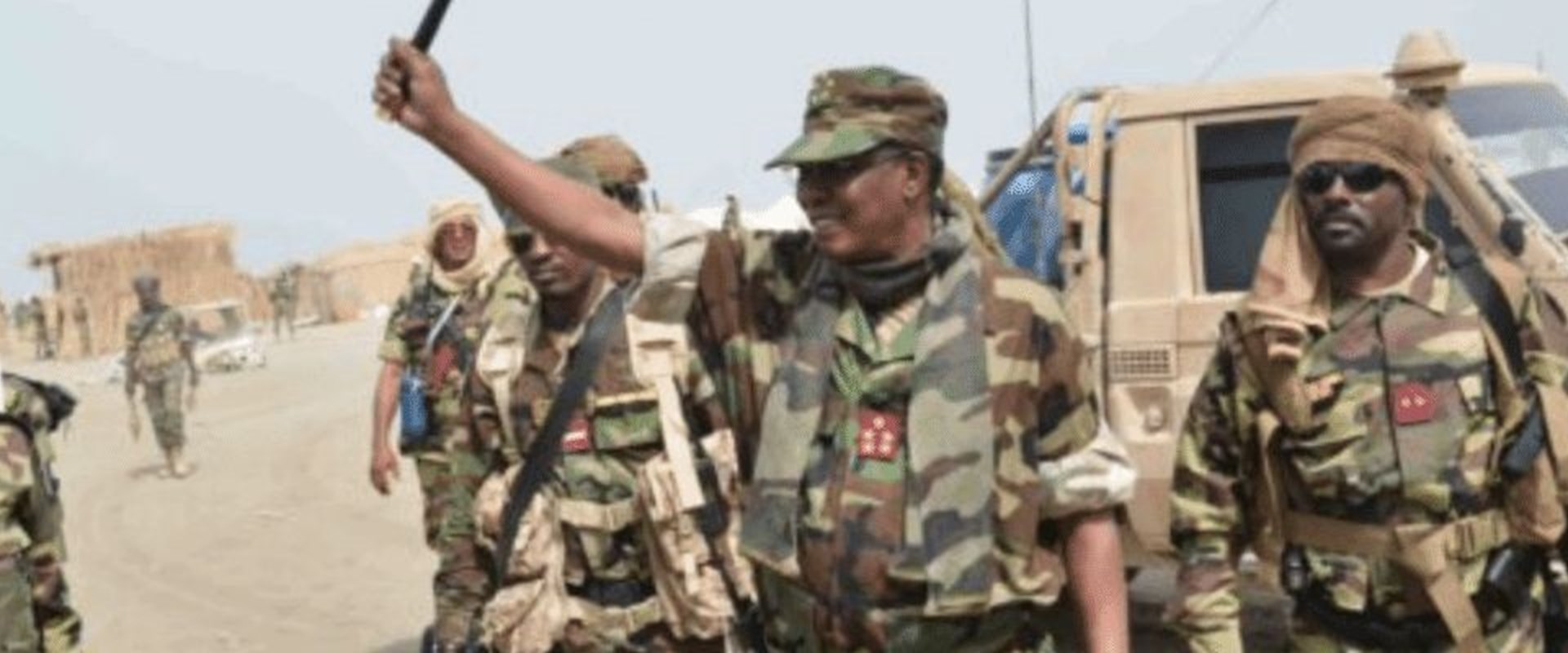 The recent attack on Chad by rebels from Libya and a recent terrorist attack that the interior ministry stopped pose a serious question about the central African country's stability and region.  Reuters reported that a group of heavily armed vehicles crossed the border from Libya and attacked the border post at Zouarké at around 6 p.m. on Sunday, April 11th.  The timing of these attacks is not coincident.  On Sunday, April 11th Chad held its Presidential elections.  President Idriss Deby, an ally of western countries in their fight against Islamist militants in West and Central Africa, sought to extend his 30-year-rule over the central African country.  Several opposition groups boycotted this election. 
The Brookings Institute disclosed that days leading up to the presidential election, the Deby government had arrested several people after uncovering a plot to assassinate prominent political figures and bomb polling stations and the electoral commission headquarters ahead of Sunday's presidential election.  Several politicians were among those arrested for planning the killings of opposition and civil society leaders to frame the government.  On Thursday, April 8th, Human Rights Watch warned that preelection crackdowns on those opposing five-term President Idriss Déby have led to protesters' arrests and violence.  Deby, who has been in power since 1990, faces six candidates after the country's supreme court ruled seven others were ineligible to run. 
The potential threats to one of the region's longest-serving leaders pose some questions to the current administration's stability and the possible effects of central Africa's stabilization.  Africa Oil&Power.com proclaimed, given the magnitude of Central Africa's oil and gas reserves – not to mention its abundant renewable resource wealth – the region remains a highly attractive market for inbound investment, vital for its growth. 
Even with the recent terrorist attacks in Chad, the Central Africa region's economic outlook still looks positive.  This means many foreign for-profit organizations will be interested in working and investing in Central Africa, particularly in the energy sector.  The energy industry provides an abundance of jobs for foreign contractors and local citizens.  For example, as disclosed by Afrik21, two new solar photovoltaic power plants near the Chadian capital, N'Djamena, will soon go into operation. Construction work on these plants has just been launched by the French independent power producer (IPP) Qair, which is partly owned by the oil company Total.  The two plants will have a total capacity of 30 MWp and will be operational in 2022.  The Qair solar projects demonstrate the desire for international for-profit organizations to invest in the Central Africa region. 
If you consider taking a job in Central Africa or your organization is thinking about taking on work in the region, make sure that you meet with the right insurance provider.  To find the right solution for your personal or organization's insurance needs, get in touch with us today. 
The team at Tuman Global Solutions has over 30 years of experience working with international organizations worldwide, ranging from relief and development organizations, government contractors, defense contractors, oil and gas companies, international schools, construction companies, manufacturing, and logistic firms.  We also offer products for expats working abroad.  Please contact us to find out more about our insurance solutions or get a trusted and tenured expert to review your insurance needs!